Danytaly
Other Names
Dany
Countess (by Pika and EFEC)
Ugh (by Sloth <3)
Born
January 3rd, 1998
Personal Items
Love
Maid Dress & Fabulous things
Classification
Gawd
Family
I haz dooooooolls
Gender
Genderful
Times banned
0 (2012)
143 (2013)
Was I even here in 2014? OR 2015??
Occupation
Student, NOT FOR LON. DUN DUN DUUUUUUUN
Affiliation(s):
Levin (Eldoh sect) (That's right! Eldoh!)
"Yes. It is a Very Amazing Spring Onion"
---
"DANY'S HEART IS IN POSSESSION OF OCTADY NOW. PLEASE WAIT WHILE WE DELIVER YOU THE INEXISTENT HEART OF SERVY. "
---
Danytaly, also known as Dany, is simply fabulous and amazing in one different way (yep, just one)
Favourite Characters
Edit
They are kinda in order
Sloth Sinner is my love I think about her/him every morning and even though (s)he isn't a EC character (s)he deserves a place here (and in my kokoro <4)
Kayo <3
Rahab Barisol
Josephine & Mr Ziz
Also Waiter
Favourite Songs
Edit
Basically all of the sinner's songs.
NEW CUTE MGG!!! OMG SUCH CUTENESS!!! ARGH
Best quotes
Edit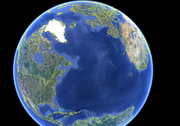 "What do you mean 'again'?! I've never disappointed Servy before! ... Ok, maybe just killed him inside.."
"Praise and worship our great Servy"
"I'm expecting Servant to fix this" 
"<4 : 'Cause 3 isn't enough"
"Kayo true Waifu"
"The Tailored Tailor Shop of the Tailor on Envy Slope which was perviously owned by two tailored tailors, parents of a tailored tailor"
"TTTSotToESwWPObTTT,PoaTT"
SLOF SINE UAZ ER YAHYAHYAHYAHYAH
Community content is available under
CC-BY-SA
unless otherwise noted.