Copying Mistress' post here:
Misstress of the heavenly yard wrote: Not sure if this is the right place to post this but we have an album release coming soon. The theme of the album is "Clockwork Lullaby"
Mothy posted theses pictures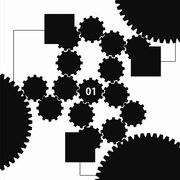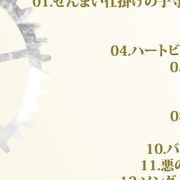 I'm can't say for certain that CLockwork Lullaby is the title of the album but it does seem like it. Then again he's said he's not 100% finished with the album.
Also note the numbers next to the songs, 01 is "Clockwork Lullaby" and 04 is obviously meant to be Heartbear Clocktower. Now there's 10 11 and 12, which are all new songs. 10 starts with "Ba" could possibly be "Barisol" or "Birthday", most likely the latter. 11 is "Aku no" "--- of Evil"  so this is possibly about the twins post motheaveny or something taking place during the Era of Evil or it's about the new books. 12 starts with "Song". Not much I can make out from that possibly "Song of ---", "Song for ---" or something like that.
Also another interesting thing, while the song CL's title can be seen almost completly. Heartbeat's is cut off, so most likely CL now has been rearranged and has a subtitle.